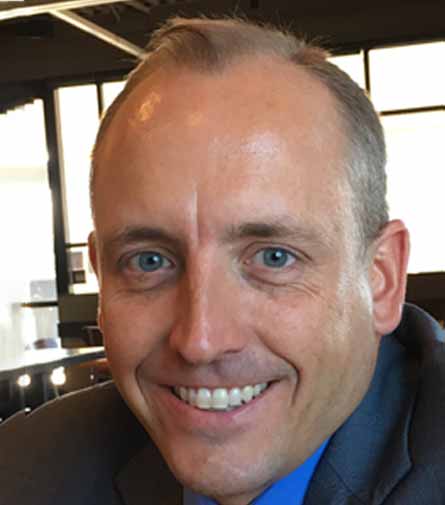 D Andrew Steve, VP of Product Strategy and Business Development
Financial challenges, including an increase in supply costs, high drug prices, and insufficient reimbursement for medication are major issues that confront hospitals in the modern-day healthcare arena. As healthcare systems continue to face an increase in pressure to control costs while maintaining quality care delivery, qualified hospitals can take this as an opportunity to optimize their participation in the U.S. government administered 340B drug pricing program to actually reduce escalating costs. However, the 340B program is complex, challenging, and requires cooperation among multiple hospital departments to ensure savings while also meeting compliance requirements. Considering the recent changes to the 340B landscape and threat of potential program regulations, even successful 340B hospitals and pharmacies should follow best practices that focus on areas of risk mitigation and opportunities for improvement.
Macro Helix helps covered entities and contract pharmacies maximize 340B program participation through its pioneering software and services that target the operational, financial, and regulatory complexities associated with the program. The company provides industry-leading 340B program management technology that supports hundreds of covered entities and thousands of contract pharmacy relationships. Its inventory tracking and replenishment software helps health systems improve financial performance, maximize operational efficiency, and maintain regulatory compliance. In an interview with MD Tech Review, D. Andrew Stevenson, VP of Product Strategy and Business Development at Macro Helix, shared his insights on their products and services. He leads the company's 340B product management and growth. By collaborating with the senior leadership, he develops their overall business strategy, ensures strategic alignment between current initiatives and long-range objectives, plans and executes the product portfolio strategy, and drives execution of critical innovation programs. Andrew possesses more than 15 years of experience in strategic planning, business development, and process improvement in the med-tech and biopharma sectors. Prior to joining Macro Helix, Andrew led product and business development with the Global Center for Medical Innovation/ Georgia Institute of Technology, T3Labs/Emory Healthcare, Solvay (Abbvie) and BMS/Dupont Pharmaceuticals.
Could you give us a brief overview of Macro Helix?
Macro Helix is a third-party administrator (TPA) for facilitating the 340B programs— of various healthcare providers. The 340B Drug Pricing Program is a U.S. federal government program that requires drug manufacturers to provide outpatient drugs to eligible health care organizations as well as covered entities at discounted prices.
Macro Helix was founded as a startup company and acquired by McKesson in 2012. Ever since our inception, we have been pioneers in the TPA space. We serve over 900 customers including, covered entities, which are part of over 400 health systems, and represent nearly 40 percent of eligible hospitals.
Macro Helix is a third-party administrator (TPA) for facilitating the 340B programs of various healthcare providers
What are some of the pain points your clients face?
Our customers strive to provide better treatment for their patients and drive positive outcomes. The last thing they want to do is focus on managing the financial transactions related to the 340B programs. What we do is automate and simplify the complex and labor-intensive tasks related to 340B program management to offer our clients a seamless experience without worrying about routine tasks. Additionally, being part of McKesson, we have different business units within the enterprise, and we have the opportunity to bring together each of our solutions to serve our customers better. We give them the transparency into the data they need to run their business. As our software ensures compliance with the federal regulations, they can always trust our product to provide peace of mind.
The market needs remain laser focused. They use a wide range of technology to get a competitive edge. We help them achieve success in their business by solving some of the challenges they face.
Tell us more about the platform you offer.
340B ArchitectSM is the core technology and we have four modules that interact with it. 340B ArchitectSM performs the major functions for the business by testing and qualifying for 340B eligible claims. The health system can then realize the discounted savings on the medication prescribed to the patient through the 340B program, if it's available. Our software helps clinicians find a cost-effective way to purchase the medication prescribed by a physician. Many healthcare systems operate on low margins and for that reason, any savings they realize through the 340B program can help ensure the success of the health system.
For many customers compliance is a major concern. While the software helps them track data associated with 340 programs, it also adheres to the compliance measures mandated by federal agencies. For that reason, clients have the information and support they need when comes to compliance and audit preparedness. The Macro Helix Audit Support team works with each client to ensure they have established controls in place and are supported during an audit at no additional cost.
Along with our 340B ArchitectSM software, we also offer a number of other products to help our customers manage their 340B program. Two such products are our NDC ArchitectSM offering that allows facilities to better manage the Medicaid claims to determine 340B eligibility, and our Prescription Assistance Program allows covered entities to use their 340B savings to help the patients in need by funding some or all of their prescription costs from the savings they receive from the 340B program. Thorough our products, we focus on helping our customers deliver affordable quality care. Our platform is continuously updated adding new features and functionalities for the evolving needs of our customers.
What differentiates Macro Helix from its competitors?
Our people who work behind the products and the services are deeply committed in delivering the best solutions to our customers. They are extremely collaborative and knowledgeable. Our team interacts with the customers to understand their challenges and requirements.
What does the future hold for Macro Helix?
We are planning to introduce new solutions by leveraging data analytics. We are trying to help our clients provide better clinical care through improved buyer intelligence by digitalize many of the typical process in the healthcare space including inventory management.
We are also working on a concept called health system consolidation, through which we aim to centralize inventory distribution by leveraging our capabilities. With "Buyer Decision Support," we also aim to help customers pick the right drugs to better meet their inventory demands. We are also collaborating extensively with other McKesson businesses to augment our services, and learning from each other how to improve, innovate and ultimately reimagine healthcare.